If you fail to highlight your thesis, then your essay will surely be par. Creating a thesis isn't just 1-day work. Implementing a thesis is frequently the toughest measure, particularly for students new to educational writing. Moreover, make sure your thesis is designed to prove it self together with any facts and evidence.
You've got to compose an essay when you're asking to get a scholarship. Because of this, you are able to also possess informative essay writing ideas which may bestessay4u.com/how-to-write-a-critical-thinking-essay lead you in your writing. Scholarship essay creating businesses needs to be certain essays written are free from any form of errors.
MAISON DE THE « SURYA »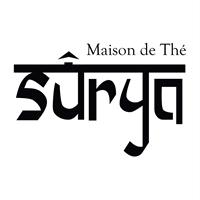 Inspirée de l'une des grandes Maisons de Paris, la MAISON DE THE « SURYA » propose les après-midis et en soirée, sur réservation, une gamme de thés d'origine, de Chine, d'Inde, du Japon ou de Ceylan, accompagnés des pâtisseries de nos Chefs. En surplomb d'un discret jardin intérieur, c'est le lieu idéal pour une « TEA-PARTY » à l'anglaise ou, simplement, pour arrêter le temps qui passe en savourant une tasse de thé noble au parfum immémorial, dans un lieu d'exception. Tout est prévu pour que les desiderata des amateurs de café soient également satisfaits. L'Hôtel est non-fumeur mais, pendant la saison estivale, une terrasse est aménagée pour le plaisir de la pipe à eau traditionnelle (Narguilé, Chicha, Qelian…) avec toutes les nuances de tabac macéré, accompagné de thé tunisien à la menthe et aux pignons ou de café turc à la fleur d'oranger.